---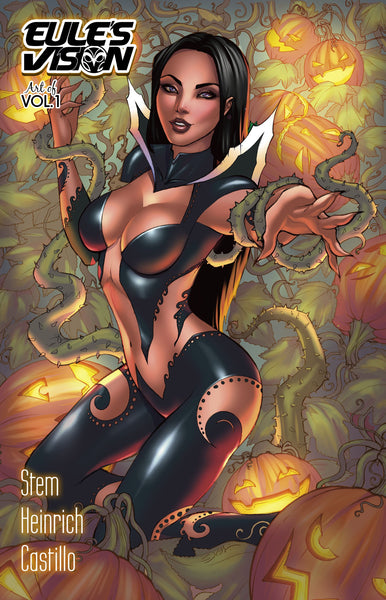 Art of Eule's Vision Volume 1 (Sorah Suhng Cover 2)
Regular price $20.00
An exclusive 24-page full-color book presenting never before published artwork from Chad Heinrich along with some of our favorite pieces by our guest artists.  Featuring art by Chad Heinrich, Sorah Suhng, Meghan Hetrick, Shiei, and more!  
This listing is for the Sorah Suhng cover 2. Soft cover limited to 50 numbered copies.
There are five covers are available in limited quantities.  Metal editions of each cover (limited to 10 numbered copies) are also available.